2023 Nov. Speaker and Inductees NKYSHOF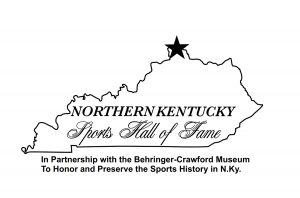 Paul Sparling Trainer for the Cincinnati Bengals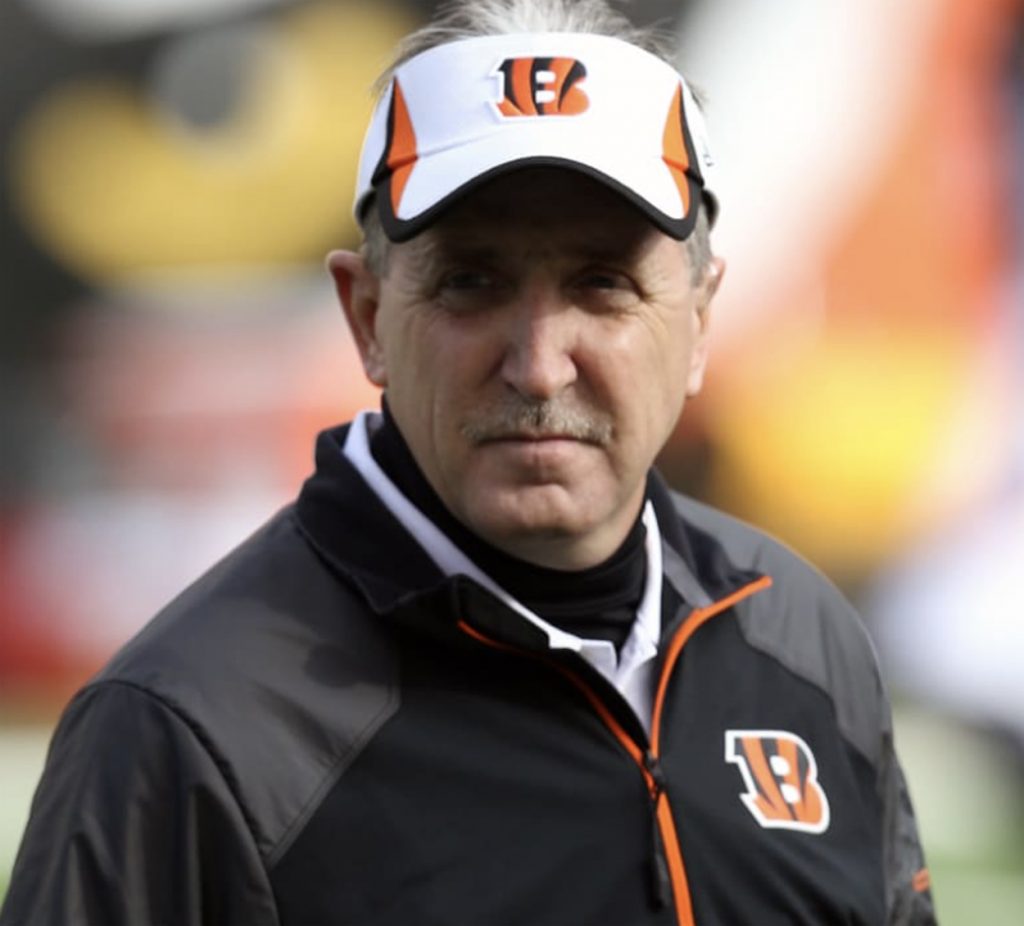 Paul Sparling, Former Trainer for the Cincinnati Bengals.
Paul Sparling, worked with former Head Trainer Marv Pollins for 12 years after coming to the team from Wilmington College. After a brief venture into a private business in 1991, a call from Brown was all it took to get Sparling back in the training room. "I trust Paul Sparling. Implicitly, you'd have to say," Brown said in 2020. From taping the ankles of legendary quarterback Ken Anderson to assisting with the comebacks of Joe Burrow and Carson Palmer, the 63-year-old Sparling will have no shortage of stories to share with his family as he transitions into the next phase of his life. Two seasons ago, Sparling won the Fain Cain Memorial Award, the award given to the top athletic trainer in the NFL. After three decades of service, Sparling is one of the people to make an major impact on the franchise. He will be hard to replicate and one front office members will wish was able to retire with at least one Super Bowl ring to his name.
WOODY COTTENGIM, – FOOTBALL-TRACK-COACHING  HOLMES Class of 1965. WOODY PLAYED FOOTBALL FROM 1962 TO 1965 AT HOMES HIGH SCHOOL. WHILE AT HOLMES HE WAS A THREE YEAR STARTER IN FOOTBALL AS A FULLBACK. FOLLOWING HIS SENIOR SEASON HE WAS OFFERED A SCHOLARSHIP TO EASTERN KENTUCKY COLLEGE. WOODY WAS ALSO A THREE YEAR LETTERMAN IN TRACK. HE WAS NAMED THE ENQUIRER ATHLETE OF THE WEEK AND FEATURED IN THE MARTY KEHOE SPORTS COLUMN. WOODY IS A MEMBER OF THE COVINGTON PUBLIC SCHOOL'S HALL OF FAME. ADDITIONALLY HE HAS BEEN ACTIVE IN HOLMES T.E.A.M. ACTIVITIES FOR A NUMBER OF YEARS. WOODY WAS ALSO AN IMPORTANT PART OF DEVELOPING THE TOM ELLIS GOLF CLASSIC. WOODY SERVED THE COMMUNITY AS A COACH IN PEE WEE FOOTBALL AS WELL AS KNOTHOLE BASEBALL AS HIS SONS CAME THROUGH THE PROGRAMS,
ROB HARDIN TENNIS – BELLEVUE CLASS OF 1974. ROB PLAYED TENNIS AT BELLEVUE FOR LEGENDARY COACH, ROGER KLEIN. HE ALSO PLAYED FOR COACH KLEIN AT NORTHERN KENTUCKY STATE COLLEGE ON ONE OF THE FIRST TENNIS TEAMS. AFTER HIS PLAYING DAYS ROB GOT INTO COACHING BOTH THE BOYS AND GIRLS TEAMS AT BELLEVUE, 1991-1996, WITH ONE REGIONAL SINGLES CHAMP ONE DOUBLES RUNNER-UP. HE THEN WAS RECRUITED TO NOTRE DAME ACADEMY WHERE HE COACHE FROM 1997-2021. WHILE AT NOTRE DAME HE COMPILED 226-41 RECORD WITH 3 STATE CHAMPIONSHIPS, 2 STATE RUNNER-UPS, AND SEVERAL REGIONAL CHAMPIONSHIPS THROUGH ROB' LEADERSHIP AND COACHING SEVERAL OF HIS PLAYERS EARNED COLLEGE SCHOLARSHIP ROB HAS BEEN HONORED AND RECOGNIZED BY THE ATHLETIC DIRECTORS HALL OF FAME AND THE NOTRE DAME ACADEMY HALL OF FAME
MACK GARNER HORSE RACING  MACK STARTED RACING IN 1914 IN BUTTE MONTANA. BY 1915 HE HAD WON MORE RACES AND MORE PRIZE MONEY THAN ANY JOCKEY IN THE UNITED STATES.THAT YEAR HE WON THE TRAVERS STAKES, THE LATONIA CUP, AND THE SPINAWAY STAKES. A 1923 NEWSPAPER ARTICLE PROCLAIMED GARNER AS THE WORLD'S GREATEST JOCKEY. IN 1929 HE AGAIN WAS THE LEADING RIDER IN EARNINGS. HE RODE PROFESSIONALLY FROM THE AGE OF 14 UNTIL HE DIED OF HEART FAILURE AT THE AGE OF 36. SOME OF HIS ACHIEVEMENTS INCLUDE WINNING THE 1934 KENTUCKY DERBY ABOARD CAVALCADE, THE 1929 BELMONT WITH BLUE LARKSPUR, AND THE 1933 BELMONT WITH HURRY OFF. OTHER HIGHLIGHTS: 1915 TRAVERS STAKES, 1915, 1921 SPINAWAY, 1920, 1922 BEN ALI, 1923, 1924, 1925 LATONIA CHAMPIONSHIP STAKES. 1925, 1926 DERBY TRIAL, 1929 WOOD MEMORIAL. IN TOTAL HE RODE 46 DIFFERENT STAKES WINNERS HE MARRIED AND SETTLED IN COVINGTON AND THEIR CHILDREN ATTENDED HOLMES HIGH SCHOOL.
AMY FRANKS GARNER SOCCER-BASKETBALL-TRACK ST. HENRY CLASS OF 1999. IN BASKETBALL SHE WAS NAMED THE JV MOST VALUABLE PLAYER AS A FRESHMAN. IN TRACK SHE HELPED THE CRUSADERS TO ONE STATE CHAMPIONSHIP, TWO REGIONAL CHAMPIONSHIPS, ONE CONFERENCE TITLE.SHE WAS TWICE NAMED STATE CHAMPION IN THE 200 METER , AND IN THE 400 METER INDIVIDUAL EVENTS. SHE WAS RUNNER-UP IN THE 100 METER, AND A THIRD PLACE IN THE 4X200. SHE WAS PART OF THE 4X400 AND THE 4X800 RELAY TEAMS THAT WON STATE CHAMPIONSHIPS. IN 1996 SHE WAS NAMED THE ENQUIRERS TRACK ATHLETE OF THE YEAR.AMY WAS A FOUR YEAR STARTER ON THE SOCCER TEAM. SHE WAS SELECTED ALL REGION 3 TIMES, FIRST TEAM ALL STATE ONE TIME, SECOND TEAM ALL STATE ONE TIME AND WAS NAMED TEAM CAPTAIN AND MVP HER SENIOR YEAR. AMY EARNED A FULL RIDE TO WRIGHT STATE WHERE SHE LED HER TEAM TO ONE CONFERENCE CHAMPIONSHIP. SHE WAS NAMED ALL CONFERENCE TWICE, ALL OHIO ONCE, AND NAMED TO THE ALL ACADEMIC TEAM. AMY WAS INDUCTED INTO THE ST. HENRY HALL OF FAME IN 2020.
TOM HICKS BASKETBALL – HOLMES CLASS OF 1965. TOM PLAYED FOR FOUR YEARS AT HOLMES AND WAS A 3 YEAR LETTERMAN FOR THE BULLDOGS. TOM GOT TO PLAY FOR TWO LEGENDARY COACHS WHILE AT HOLMES. HE PLAYED FOR TOM ELLIS AND THEN FOR REYNOLDS FLYNN. TOM AVERAGED OVER 14 POINTS A GAME DURING HIS SENIOR YEAR. TOM HELPED THE BULLDOGS WIN TWO CONFERENCE CHAMPIONSHIP, BAK TO BACK, IN 1964 AND AGAIN IN 1965 TOM WAS SELECTED TO THE NKAC ALL-CONFERENCE TEAM IN 1965 AND WAS ALSO HONORABLE-MENTION ALL 9Th REGION. AFTER GRADUATION TOM ENTERED THE MARINE CORPS AND SPENT 13 MONTHS IN VIETNAM DEFENDING OUR COUNTRY.