Kentucky Veterans and NKYSHOF
The NKYSHOF is a proud sponsor of the Kentucky Veterans Hall of Fame. Each year we donate funds to the organization for the purpose of Honoring and Recognizing the Service of our Kentucky Brothers and Sisters that have served our great nation.
This year 2023 NKYSHOF President Joe P. Brennan was honored by the Veterans Hall of Fame for his continued support of the organization. Joe was presented the H.B. Deatherage Service Award.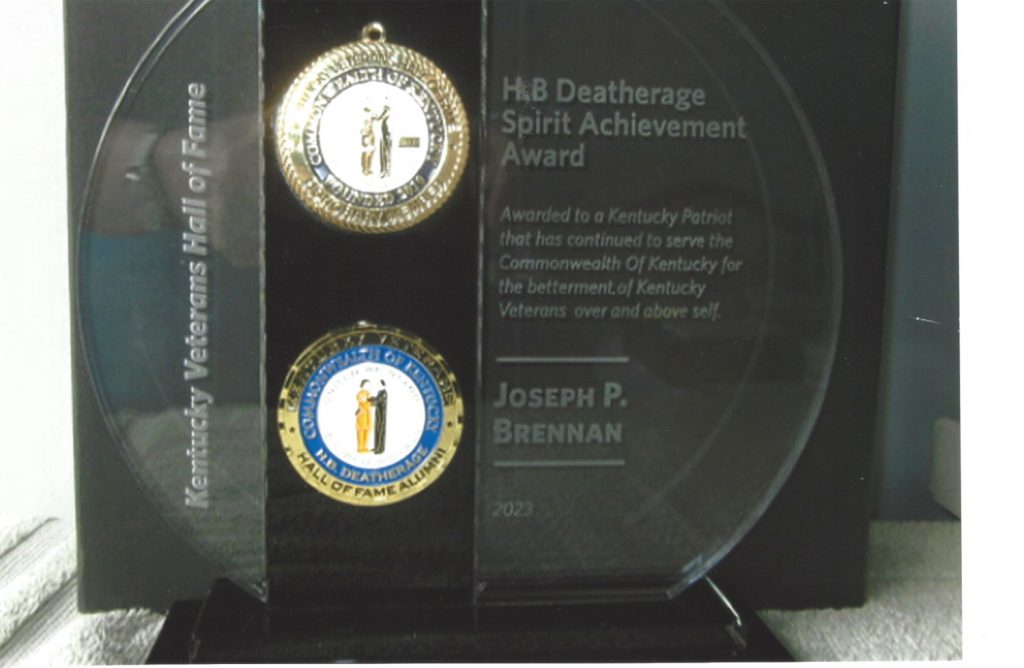 Hall of Fame Inductees in the KY. Veterans Hall of Fame.