A Press Release from Andy Furman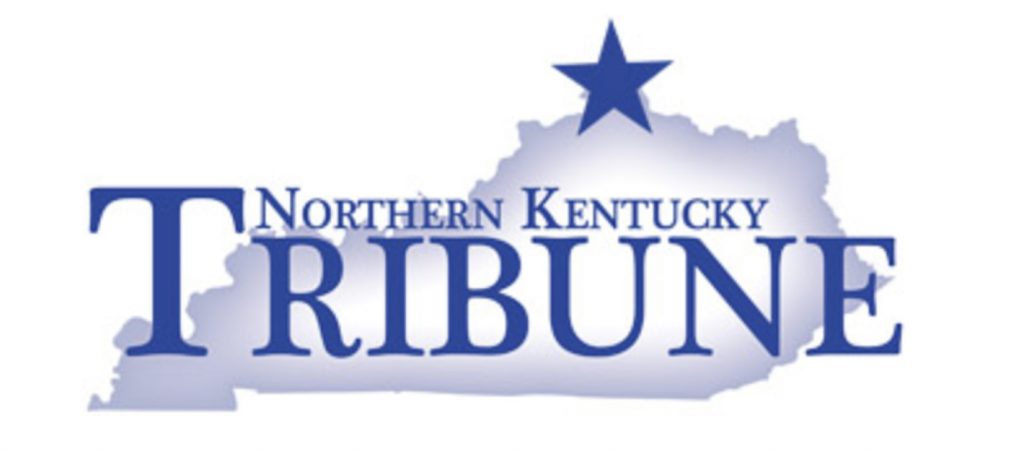 Northern Kentucky Sports Hall of Fame to induct six new members during April 19 ceremony
Apr 8th, 2023 ·
The Northern Kentucky Sports Hall of Fame will induct six new members Wednesday, April 19. The day will be highlighted by the induction of the Caple twins from Ludlow High School.
Tom Walters, Head Golf Professional at Summit Hills Country Club, who is also one of the event's inductees, will be guest speaker for the event. The inductions is scheduled for 1 p.m. at The Gardens of Park Hills located at 1655 Dixie Highway in Fort Wright. Admission is free and open to the public.
Walters, 49, is a native of Hazeltine, Pennsylvania. He graduated from Northern Kentucky University and turned pro in 1997. He played collegiate golf for four years for the Norse, was an All-American and was runner-up in the National Championship. Now a resident of Wyoming, Ohio, Walters was the 2013 SOPGA Open Champion and in 1996 he placed second in the National Championship and played in the U.S. Amateur in 1995.
Walters grew up in Anderson Township and attended Turpin High School.
Other April Inductees include:
Robert (Bob) Bruno – A graduate of Lima (Ohio) Bath High School, Bruno started his high school football coaching career at Newport High School. After a 14-year stint with the Thoroughbreds, Bruno moved to Covington Catholic with Coach Lynn Ray. Beechwood High School, under the direction of legendary coach Noel Rash was the next stop for Bruno who said: "It's a nice feeling when a former player takes the time and effort to stop by the field to visit."
Denny Caple (deceased) – A Ludlow graduate – 1984 – he was an All-State Honorable Mention as a linebacker as a senior. His best performance was a 22-tackle game against Beechwood. He was named twice to the NKAC All-Star team as an Offensive Lineman and once as a Defensive Lineman. He was also named to the National Honor Society.
In track, he was named All-State twice and finished second in the Class A State Championship in the discus. He still holds the Ludlow High School discus record – 158 feet, 10 inches; and in the shot-put – 50-feet.
He received a football scholarship to Western Kentucky University; and as a sophomore participated in all 11 games – had 35 tackles – 17 unassisted. He won the Butch Gilbert Team Award for desire and dedication in practice. He suffered a season-ending injury in 1987. He is a member of the Ludlow Hall of Fame and NKYFL Hall of Fame.
Danny Caple — The 1984 Ludlow grad was named All-Conference his sophomore, junior and senior years as a tight end. As a senior, he was named Honorable Mention All-State recording fifty-two catches for over 500 yards. Against Beechwood he had nine catches for 120 yards. He was a Kentucky Enquirer First-Team All-Star.
In basketball, he was named All-Conference as a junior and senior – as a junior he was voted Defensive Player of the Year. In track, he was a high jumper as a junior and senior and helped Ludlow to the District and Regional titles. At the conference meet he placed second in the high jump.
In baseball, his team won the 1974 Greater Cincinnati Championship and played in Riverfront Stadium. He was inducted in the Ludlow Sports Hall of Fame in 1993.
Bert Bennett (deceased) – A star at the center and guard positions at Holmes High School – he was a member of the 1944 Regional Conference Tournament winning team – defeating Highlands in the title game.
Bennett received scholarship offers from both Duke and the University of Kentucky — but chose to join the Navy and got married prior to his deployment in the Pacific.
After the war he gave college football a try – playing for Paul (Bear) Bryant at the University of Kentucky. His career was short-lived as he returned home to his wife. He joined the Holmes football staff in 1950 and later coached and officiated basketball.
Matt Stevens — A Covington Catholic High School graduate, Stevens coached basketball at Highlands, Beechwood, and Covington Catholic for a 22-year career which included two State Championships, one Junior Varsity Regional runner-up and seven Freshman Regional Championships and two Freshman Regional runners-up.
Stevens finished his career with a freshman record of 239-68.
The Northern Kentucky Sports Hall of Fame holds monthly induction ceremonies – September through June – on the third Wednesday of the month (1 pm) at The Gardens of Park Hills (1622 Dixie Highway, Park Hills, Ky.). Meetings are free and open to the public.

Further information on the Northern Kentucky Sports Hall of Fame may be found at: nkyshof.org.
The Northern Kentucky Sports Hall of Fame was formed October, 1982 for the purpose to recognize and honor individuals for outstanding athletic achievements and overall contributions to the sports scene in Northern Kentucky.

Categories to include: Team Sports, Managers, Coaches, Umpires, Sponsors, League or Tournament Managers, Park Owners, Media Members and Sporting Goods Owners.
NKYSHOF
Northern Kentucky Sports Hall of Fame